NEWS
NERVE CITY "Asleep On The Tracks" LP out now on Sweet Rot!
In January 2010 Sweet Rot released our first LP which was the debut long player by Nerve City. Nearly four years later we are extremely pleased to be releasing the 2nd Nerve City LP, "Asleep On The Tracks". In the years since the debut, front-man Jason Boyer has been busy traveling, touring, moving from Virginia to Florida, and writing an impressive amount of songs. The best of these were selected and recorded in late 2012 with a full band at Memphis' Electraphonic Recording. The earlier Nerve City releases (including records on Sacred Bones, Hozac, and Kill Shaman) garnered a lot of positive attention from the likes of Terminal Boredom and Negative Guest List for Boyer's knack to channel the classics like the Velvet Underground, JAMC, and The Troggs and to couple those influences with his distinctive and haunting blown-out home-recording techniques. And although no one will mistake "Asleep On The Tracks" of being anything other than a Nerve City record, the full band/studio production really adds a new element to the band's sound and highlights more than ever Boyer's ability to write a great fucking song. We couldn't be happier to continue our relationship with one of our favourite artists. 330 copies. Silk-screened sleeves.
Got 2 new singles out just in time for summer!
Some hectic Midwestern punk from Iowa City's Solid Attitude and more French weirdness from Strasbourg's SIDA.
Up now for purchase in the store, and up on our Bandcamp page for downloading and streaming. Don't forget to sign up for our mailing list!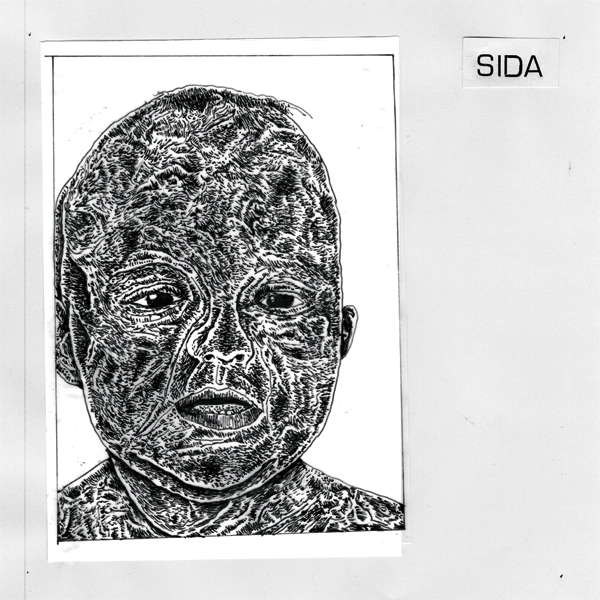 Got 2 new releases ready to ship! Fantastic 7″s by Minneapolis' The Blind Shake and Seattle's Case Studies. Head on over to our store page to order them, or over to our Bandcamp page to download/stream them. And don't forget to sign up to the Sweet Rot mailing list to be the first to know what's going on with Sweet Rot and to like us on Facebook.
Hey! Sweet Rot finally has a real website! And we just started a Facebook page. Feel free to "like" us – button's to the right. We also have songs up from all of our new releases on our Bandcamp page, and will be putting up most of the songs from our back catalogue soon. Also look for some Sweet Rot titles to be available digitally on iTunes, etc. in the coming weeks. And please sign up for our mailing list to hear about new releases before anyone else. Thanks for the support over the years!
Sweet Rot is extremely pleased to announce the release of 3 new titles that we couldn't be happier with – the fantastic debut LP of Seattle's Evening Meetings (members of A Frames, Love Tan, Factums, Le Sang Song, etc.) as well as killer singles by Cheap Time and Lamps. Head over to the store page for more info and check out songs from each release on our Bandcamp page.